News
First murals painted on Fruška gora
Expand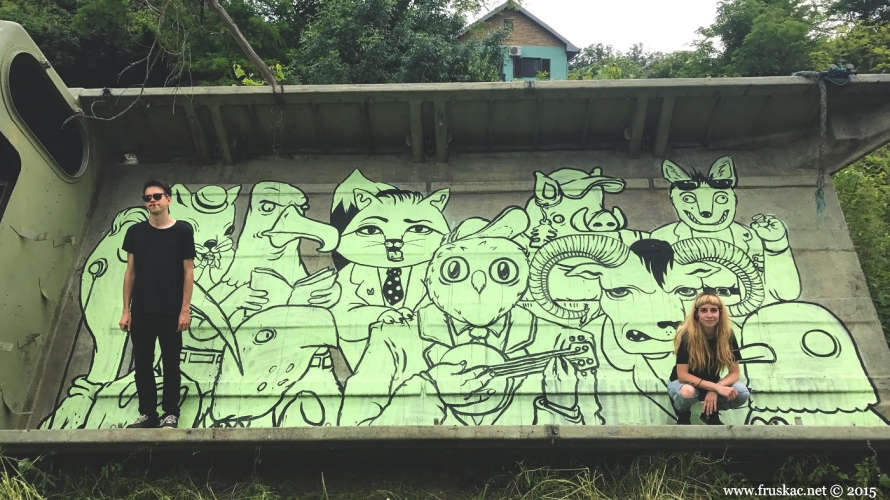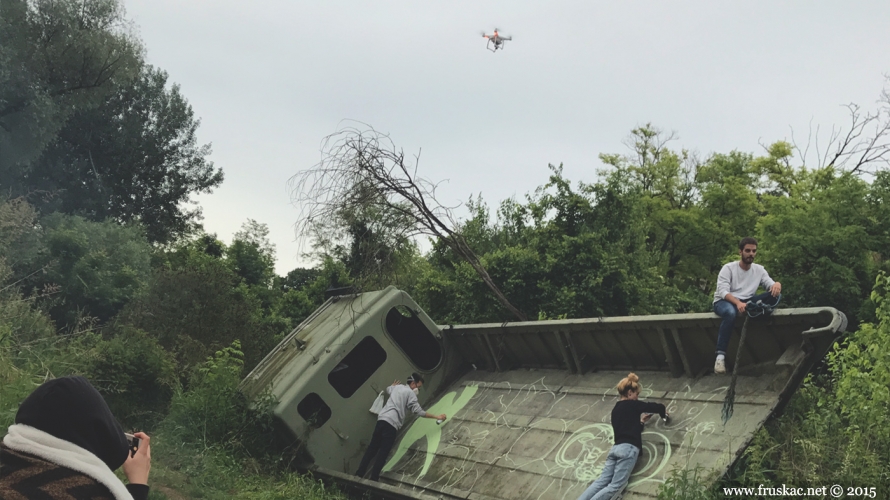 The artists gathered around our organisation drew the largest mural on Fruška gora and intervened on several facilities in order to improve the neglected and abandoned locations. This is another in a series of actions of the organisation that follows the intention that abandoned and ornate objects will gain a new life and purpose.
During several days of staying at Fruška gora, artists Sanja Stojkov and Vanja Vikalo with the help of a group of enthusiasts gathered around our organisation painted a mural on a stranded shipwreck in Neštin and at an auxiliary building on Lake Kapavica. Within the same locality, Sanja and Vanja intervened when they encountered waste and old, worn and discarded objects, turning them easily and quickly into artwork. In this way, Sanja and Sanja influenced the appearance of our environment, replacing ugly for the nice and giving objects a new meaning.
Our organization has already organized similar actions, transforming concrete tank barricades at the intersection of Vizić-Divoš road on Fruška gora, into art installations. During this action, the team painted gray brick obstacles in watermelons, but also cleaned the surrounding area and repaired the signs along the way. A few months after that, a mural was painted on the porch of the former hut on the Lake Beli Kamen.