Households
Estate JandaLa
Expand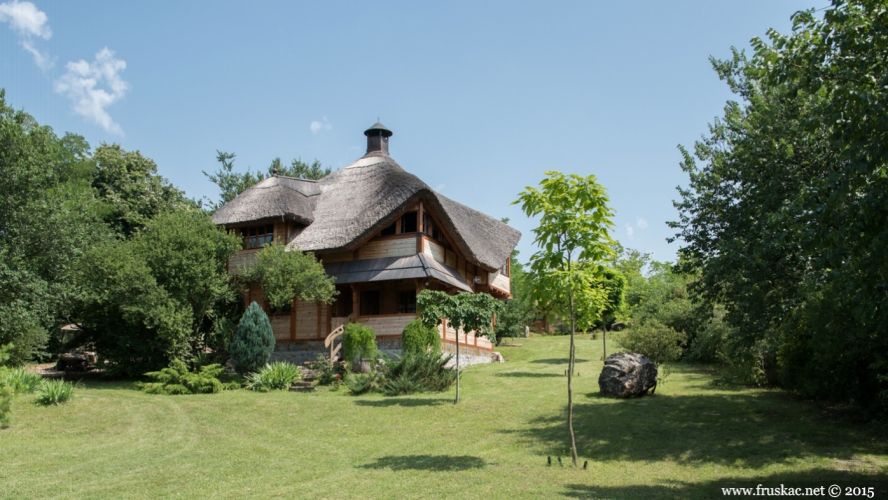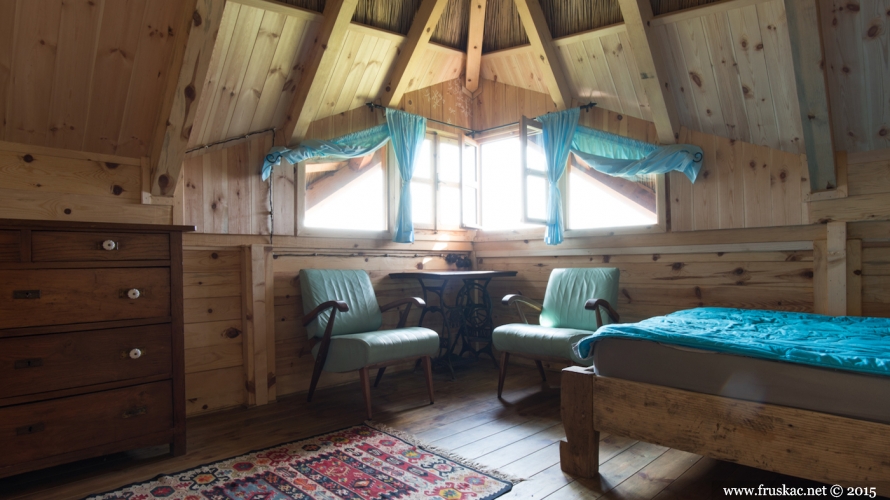 The property covers an area of ​​1h and is located in the weekend estate Janda near Krčedin, 8 km from the highway. It is about 40 minutes drive from Novi Sad and about 50 minutes from Belgrade. It is ideal for those seeking peace and privacy.
On the estate you can find a house, bungalows, glamping tents, a multipurpose hall, a sauna and a hot tub, a summer house with a view to the Danube and Krčedinska ada, a facility with a kitchen and a relaxing room and a spacious courtyard.
It is intended for business events, team buildings, seminars, conferences, coaching, various workshops, retreats ... It is also suitable for group activities, exercises, trainings or therapies (yoga, meditation, dance workshops, sports trainings or other seminars).
The property is open for holidays, tourism, nature lovers, ecology, hunting, fishing, photo safari, excursions, hikes…
The estate can welcome up to thirty guests at once.
Three bungalows are available, each with its own bathroom, a small terrace and a courtyard. Bungalows are double room (double or twin beds). If there is a special wish in two bungalows there is the possibility of adding a third bed.
Large wooden house with five double rooms, on each floor are sanitary facilities, ground floor shower, kitchen, common living room, terrace and large yard. All rooms are single or double. It is possible to add the third bed in the two of them.
The multipurpose hall is equipped with all the necessary techniques, showers, toilets, wardrobes, washbasins and two separate entrances. It can be used for various activities from smaller conferences, seminars, workshops, lectures, team building, to physical activities and meditations. The sales dimension is 10x15 m, the height of the ceiling is 3m.
The summer houses are on the locations with the most beautiful view of the Danube, quarry, the Krčedin ad and the magical sunsets. A larger summer house is on two floors and 5m in diameter can be used for group activities (conversations, lectures, workshops). Both summer houses are basically intended for relaxation, enjoyment and viewing of diverse landscapes.
Wellness corner with sauna with glazed rest area, fairy-tale exterior shower and hot tub. The sauna is heated from the wood stove, that is, with natural fire, which gives the saunas ritual a special feeling. In front of the sauna there is a large wooden jacuzzi (hot tub) and an oven for heating water on wood.
The property of JandaLa has its own berth and boat in the nearby Old Slankamen Marina, canoe and offers the possibility of water skiing and riding on water tanks and much more for the complete experience that the property offers along with the environment.
The facility includes: WiFi, parking
Activity: Celebrations, Sleeping, Hiking
Place: Krčedin
Lat: 45.172209
Long: 20.148950
Alt: 84 m